---
"If I should die, think only this of me: That there's some corner of a foreign field that is forever England..."
This page is dedicated to the memory of:
David Mason Campbell, Sgt 1343817 RAFVR 95 Squadron
Thomas William Ewen, Sg. (Air Gnr.) 1004464 RAFVR 95 Squadron
Kenneth Gilbert Mullett, Flying Officer (Nav.) RAFVR 95 Squadron
Charles Ernest Norris, Sgt 1280880 RAFVR 95 Squadron
Selwyn Guy Phillips, Flying Officer 142240 RAFVR 95 Squadron
Derek Anthony Roper, Flying Officer (W.Op./Air Gnr.) 142478 RAFVR 95 Squadron
Thomas Willoughby Sadleir, Pilot officer 171950 RAFVR 95 Squadron
Roy Stuart Crate, Cpl 1343817 RAFVR 95 Squadron
Gilbert Cameron Gibson, Sgt 1369021 RAFVR 95 Squadron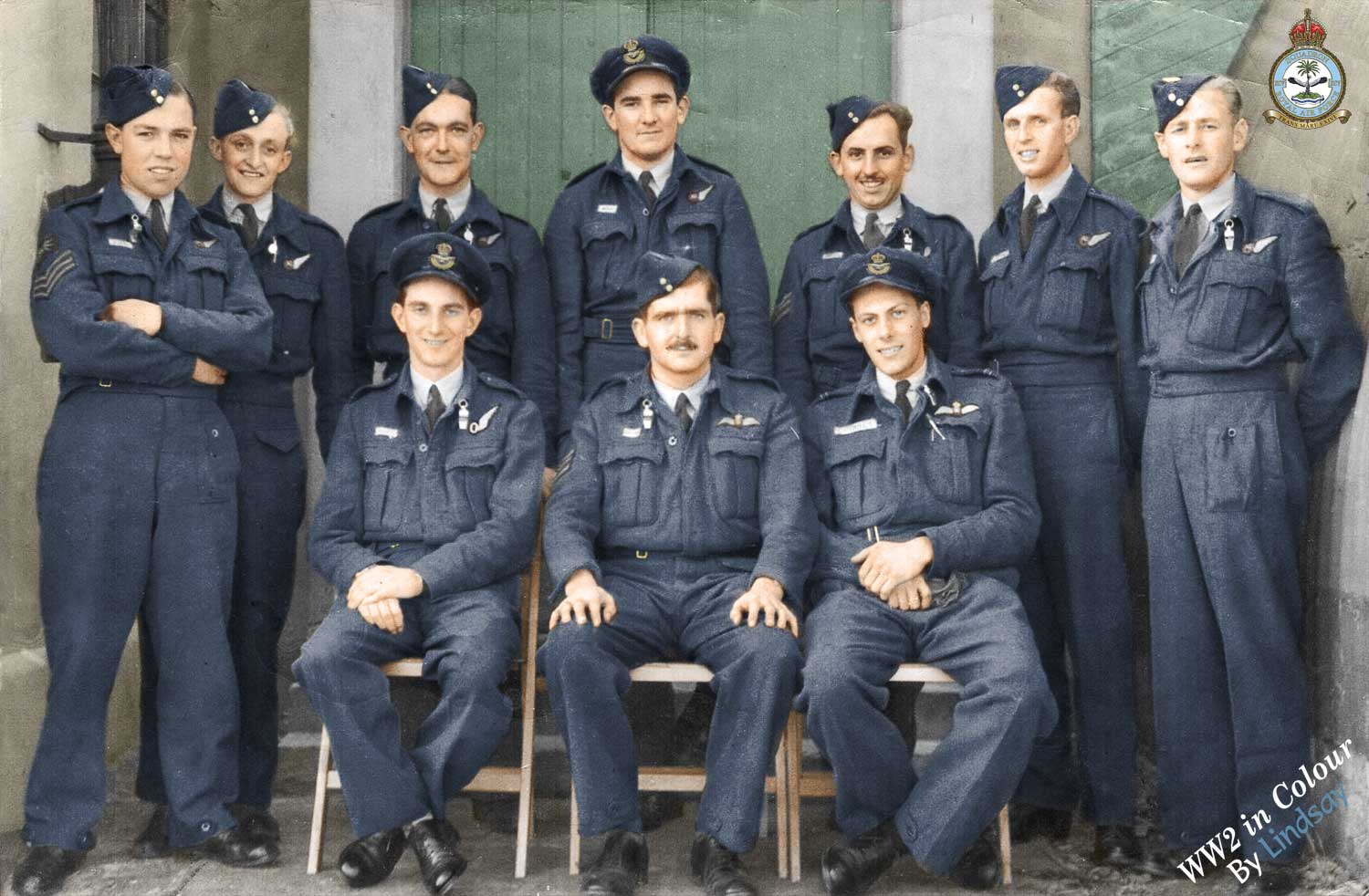 Part Crew of T/95
(photos from David Campbell's niece)
On the 5th of January 1944, the crew of Sunderland T/95 were preparing for such a sortie...

"At 1105Hrs, Sunderland T/95 was airborne on escort to O.S.62.
Eight minutes later the aircraft was seen returning to base with smoke emitting from it and losing height. The aircraft failed to make a landing, exploding and crashed in the water just south of Cansado Point at 1115 hours. F/O Spinney (2nd Pilot) was the sole survivor.

Apparently the starboard inner engine developed a fault and later caught fire filling the aircraft with smoke and fumes thus making it impossible for the pilot to see.

P/O Phillips (Controller) who was acting as WOP/AG in place of F/Sgt Douglas (on sick leave) was on board, as also was Cpl Crate who volunteered to fly as a mechanic.

Four of the crew of the crashed Sunderland T/95 (F/O Roper, P/O Phillips, Sgt Ewen, Cpl Crate) were buried in the European Cemetery. The service was conducted by Padre Maule Johnstone."
Official RAF Ops Records
AIR-27-762-1
AIR-27-762-2